Wollongong's Nina Crumpton is hard to miss.
With fiery red hair, a big voice and a mobility scooter, she says it is not unusual for strangers to approach her in the street and tell her something about a video she made more than a year ago.
An excellent ABC News report about a thoroughly impressive disability advocate and champion.  Love 'ya work @Nina Crumpton!
Her channel It's a Wheely Good Life is on Facebook and YouTube and was established to help people with a disability improve their lives through the National Disability Insurance Scheme (NDIS).
"It started because, at the time, I was working for the MS [Multiple Sclerosis] Society and I was noticing a lot of NDIS users didn't know how to use their funding correctly and didn't know how to access things in the community," she said.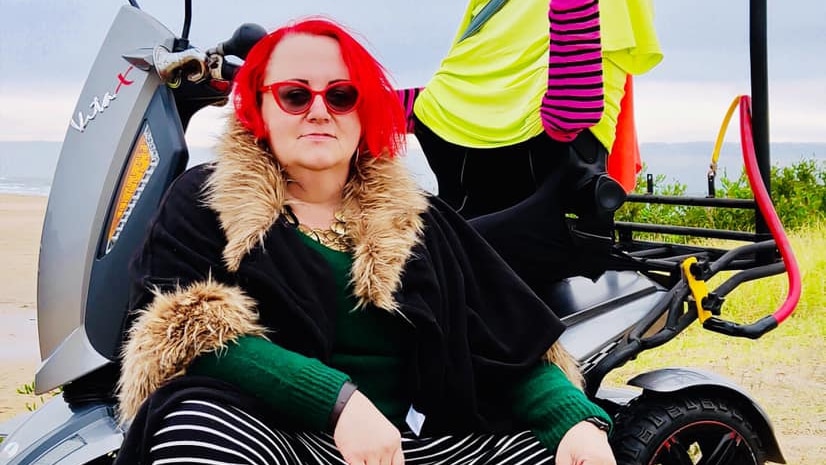 'Humour is a safe way for confronting topics': Vlogging from the chair with MS creates inspiring social media channel
Nina Crumpton saw that people with a disability were not getting the best NDIS plan they could, so she started a social media channel that has morphed into a raw and positive snapshot of life in a wheelchair.