It is always terrific to see when a person responds to prejudice in the workplace by setting up their own enterprise.  Good on you @Kyal Fairbairn!  We wish you every success.  🙂  Want to follow his example?  Send us an email.
It wasn't just Kyal Fairbairn's love of coffee that led to him becoming a passionate coffee cart operator.
He turned to running his own business after tiring of being treated unfairly in the workplace because of his intellectual disability.
"From the beginning, starting up and running my own business was not going to be a simple task," Mr Fairbairn said.
But while it hasn't been easy, he loves it.
"The most satisfactory part of my job is that I am my own boss and that I have the ability to run things the way I want."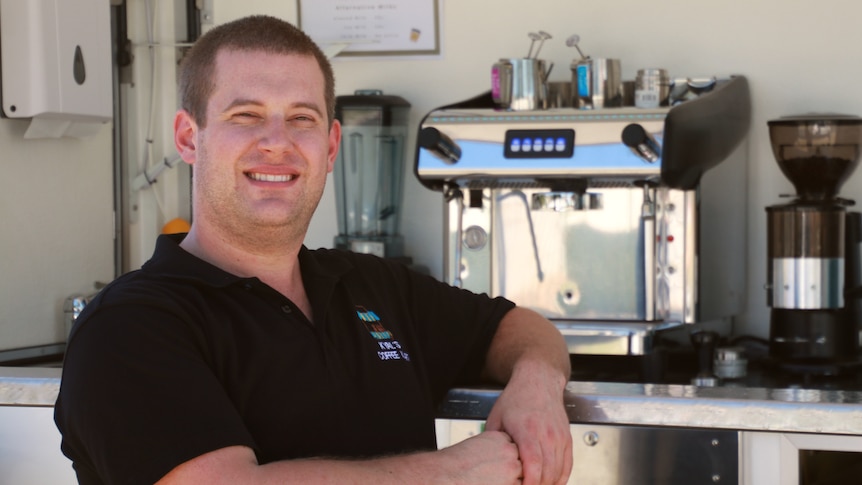 When Kyal was treated badly at work, he left to start his own business — now he loves what he does
Running a successful small business is a tough gig. Imagine doing it if you have a disability.
https://enabled.vip/latestnews/starting-a-successful-small-business-as-someone-living-with-a-disability-abc-news-nick-mcallister-march-2021/