A disability advocate says information on when the Pfizer vaccine will be available for young people living with a disability in regional Western Australia is virtually non-existent.
Many people these days are struggling with tough choices. For people who live with a disability, the stakes can be matters of life and death. For people living with a disability who are aged under 50, they need the government to provide great information, not leave us in the dark.
Access to the Pfizer vaccine has become more critical for vulnerable members of the community given new health advice about the alternative AstraZeneca jab.
Ben Aldridge, who runs disability awareness and education business 30 Foot Drop, is a quadriplegic and is eligible for the Pfizer vaccine.
But he still has no idea when he'll be able to get it.
Mr Aldridge said he has been checking the booking website constantly and calling local doctors with no luck.
"It has been highly difficult to get any information or timeline on it at all," he said.
"It has been quite worrying as somebody with a disability that affects my lung function.
https://enabled.vip/latestnews/pfizer-covd-19-vaccine-wait-continues-as-disability-advocate-pleads-for-government-to-do-more-abc-news-jackson-worthington-may-2021/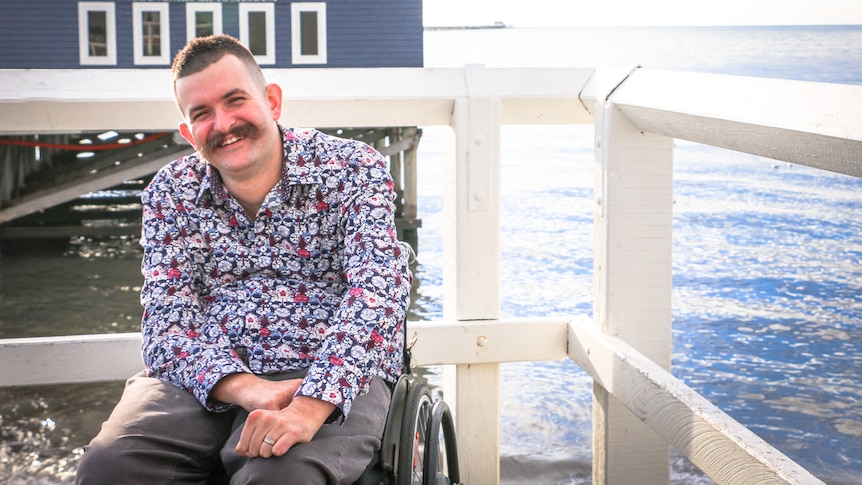 'I would have very slim chances of surviving': Disability advocate 'pleads' with the government to speed up vaccine rollout
Ben Aldridge is living with quadriplegia, which affects his lung function. He is close to asking for the AstraZeneca COVID-19 vaccine, despite the blood clot risk in his age group, because he cannot access information about when the Pfizer vaccine will be available.