A great demonstration of how a side hustle can become a successful business. Our hope is the platform will assist Australians who live with a disability to achieve similar successes.
A mother of two's "side hustle" has turned into a veritable "love fest" that is likely to see her put on staff to assist her thriving microgreen business.
Last year, Clancy Gillingham started growing about 20 different varieties of microgreen (immature versions of vegetables and herbs) in a purpose-built cold room under her house in Adelaide Park, near Yeppoon.
Now she supplies up to 200 customers at the markets each week in addition to local restaurants — not bad for a home business she started to make some money while caring for her young children.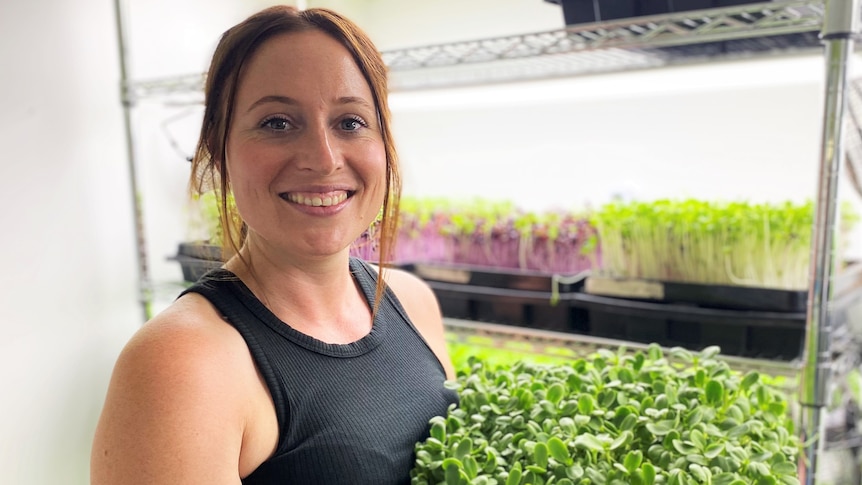 Mum turns microgreen 'side hustle' into thriving business
Microgreens can contain four to 40 times more nutrients than mature vegetables, and this entrepreneurial woman and grower has discovered an untapped market for the tiny seedlings.
.
https://enabled.vip/latestnews/mum-turns-microgreen-side-hustle-into-thriving-business-thanks-to-growing-hunger-for-health-foods-abc-news-meg-bolton-april-2021/