A heartwarming story about a Brisbane AFL team learning their team song in AUSLAN and 'singing' it for their hearing impaired teammate.  Inclusion, acceptance and respect are incredibly powerful.  LOVE IT!!
A Brisbane Australian rules club is trailblazing an Auslan-adapted football program tailored for young children who are deaf or hard of hearing.
Last year, a video posted by the Yeronga South Brisbane Devils AFL club went viral after players learnt the club song in Auslan and surprised a hearing-impaired teammate by performing it after a win.
Team captain Mia Walsh came up with idea to surprise fellow QAFLW player, Jamie Howell.
https://enabled.vip/latestnews/brisbane-aussie-rules-program-run-in-auslan-helps-hearing-impaired-kids-kick-goals-abc-news-jessica-stewart-june-2021/
#Enabled #disability #incubator #gigster #hobbyists #ndis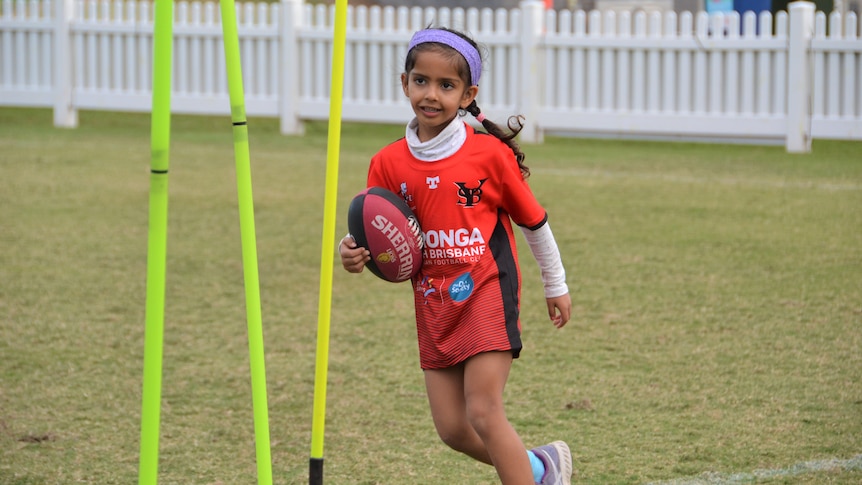 It started with a viral video. Now kids are kicking goals 'in their own language'
An Aussie rules club that came to national prominence last year when a video of the club's players performing the team song in Auslan went viral has now created a pilot program for young children who are deaf or hard of hearing.